So you're considering leaving your old, outdated employee training methods behind and instead going the way of e-Learning.
This means you have to scrap those PowerPoint presentations you worked so hard on, right?
Not quite. PowerPoint can be a valuable and advantageous tool to use when authoring your e-Learning.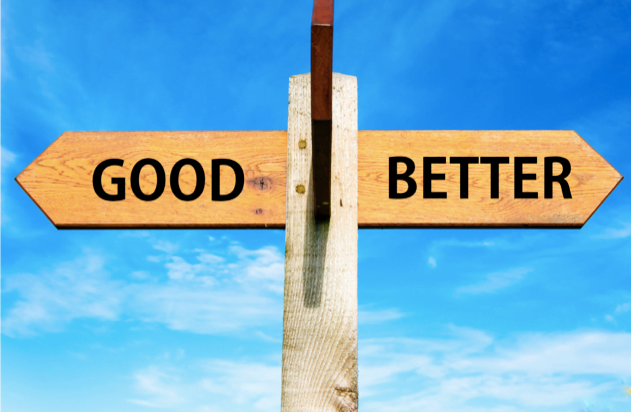 Here are our top 7 reasons you should be using PowerPoint as one resource in your arsenal of course design tools:
Purposeful Design
When you're creating a PowerPoint presentation, you start with a blank screen and a limited amount of space. This is important in a couple of ways as we look at PowerPoint's role within the realm of e-Learning.
The first is that when you're beginning with a blank screen you can be more focused on each element you add to the screen. This is a good way to cut through the clutter and make each and every element, from words to graphics, have meaning and purpose. This will save your learners time in the training process and keep them engaged.
You're not required to work within pre-determined style confines with PowerPoint, and you don't feel obligated to fit in information solely to fill space in a template. This is ideal for customizing your slides to meet the specific training needs of your employees.
It's Easy to Add Visuals
You don't have to be an instructional design professional to create your own graphics and include visuals within your PowerPoint slides.
You can also directly and quickly customize illustrations and other visual features that will enhance the quality of the training experience for employees.
In terms of videos, you can embed and edit your video files directly in PowerPoint.
PowerPoints Easily Translate Into mLearning
If you're interested in venturing into mLearning, but a bit intimidated by the prospect, PowerPoint also simplifies this.
With PDF and video-based PowerPoint presentations, turning them into mLearning is often as simple as changing the size of the slides.
Simplified Navigation
One thing we regularly emphasize is that in order to engage learners, content needs to feature user-friendly navigation.
Most people are already pretty well-versed in using Powerpoint, and for those people who aren't familiar, it's very easy to learn.
PowerPoint lays out navigation in an extremely simple, intuitive way. Your learners can not only quickly find their way throughout a course, but also go back later for a refresher or to locate an individual bit of information.
Save Time
One of the primary reasons we think PowerPoint is an advantageous tool to incorporate into your learning management system?
You'll save time.
It's easy to create, edit and repurpose PowerPoint slides, plus you probably already have them on-hand so developing e-Learning would be as simple as integrating them into your learning management system.
They Work Well as a Storyboarding Tool
In addition to actually using PowerPoints as a way to deliver e-Learning content, they also work well during the storyboarding process. It's easy to lay out the structure of training content, and most people already have PowerPoint on their computers and mobile devices, so multiple stakeholders can quickly and easily access storyboarding materials.
You Can Supplement Training with Printed Materials
Want to highlight certain aspects of training or give your employees a hardcopy of information to refer to?
Just print out relevant PowerPoint slides. They make not only a great online learning tool but also an ideal printed resource for employees.
When you're selecting a learning management system, look for an option like eLeaP. We make it easy for you to upload your existing PowerPoint presentations and turn them into powerful, interactive and exciting training for your employees.
Continue reading our next blog, for tips on turning PowerPoints into an e-Learning course.
Don't Miss These Essential Tools